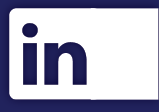 About
Skills2Capabilities is about understanding how skill systems need to develop if they are to assist people in making labour market transitions - i.e. between jobs, employers or sectors – and thereby reduce the level of skill mismatch which might otherwise arise. The study is about the capabilities individuals will increasingly need to acquire if they are to effectively manage labour market transitions.

From the demand side, the study addresses the skills and capabilities in demand now and in the future. From the supply side, it addresses how the capabilities of interest are reflected in vocational education and training. The research will provide decision-makers in government and education with a better understanding of the capabilities that skills systems will need to supply in the future.

The study is comprised of a range of inter-related projects.
Partner Institutions
EU Horizon Sister Projects:
iRead4Skills -Intelligent Reading Improvement System for Fundamental and Transversal Skills Development is a Research & Innovation Action
Reading is an essential skill to learn, in training contexts and in working practices, but also to acquire other skills that are needed to stay apace with the current changing job market and to lead meaningful and fulfilling lives.

The iRead4Skills project aims to improve reading skills in the adult population by creating an intelligent system that assesses text complexity and suggests appropriate reading materials, contributing to reducing skills gaps and to provide access to information and culture.

iread4skills.com
MEGASKILLS – Methodology of Psycho-pedagogical, Big Data and Commercial Video Games procedures for the European SKILLS Agenda Implementation
MEGASKILLS is a project whose main objective is to help bridge these gaps between education and the labor market through the research and design of an innovative and affordable methodology for training and evaluating soft skills through 3 main research tasks to figure out how to:
reach a consensus pact for soft skills taxonomy and normalization based on the manifest needs of industry and education;
training and evaluation techniques through the use of the massive amount of data from the interactions of players with their favorite video games (considering the very high penetration of video games among working-age citizens in Europe) and the use of AI and machine learning algorithms and
implement methodologies and educational designs that will build an affordable strategy for the new educational-labour paradigm at a European level